Saint Paul's Episcopal Church, Holyoke
St. Paul's Episcopal Church, Holyoke, is an open, affirming, and inclusive Christian community striving through worship, love, and service to welcome all people, just as God created a diverse humanity.  Wherever you are on your journey of faith, and whatever your age, race, national origins, marital status, sexual orientation, gender identity or expression, economic status, abilities or challenges, we welcome you with open arms and open hearts
_________________________________________________________________________________________________________
La Iglesia Episcopal de San Pablo, Holyoke, es una comunidad cristiana abierta, afirmativa e inclusiva que se esfuerza a través de la adoración, el amor y el servicio para dar la bienvenida a todas las personas, tal como Dios creó una humanidad diversa. Dondequiera que esté en su camino de fe, y cualquiera que sea su edad, raza, origen nacional, estado civil, orientación sexual, identidad o expresión de género, estado económico, habilidades o desafíos, le damos la bienvenida con los brazos abiertos y el corazón abierto.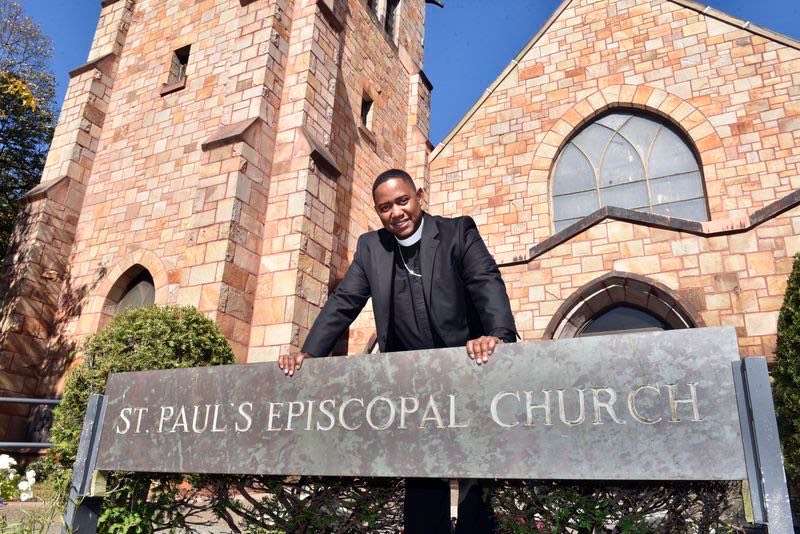 I am, Reverend Canon Joel Martinez. I was born in the Dominican Republic and attended Universidad Autónoma de Santo Domingo for a degree in accounting. From a young age, I was taught the importance of faith and service to others.
At the age of 15, I felt a calling to the ministry when I attended a youth retreat in Jarabacoa, Dominican Republic. I knew then that I wanted to dedicate my life to serving God and helping others. In 2013, I served in Spain as a Missioner of the Young Adult Service Corps (YASC). It was because of this mission trip, that in 2015 I enrolled in the Seminary Diocese of the Dominican Republic (Iglesia Episcopal Dominicana) where I studied theology and learned the skills, I needed to become a successful priest.
I moved to Springfield, MA in 2018 and served at Christ Church Cathedral as a Seminarian. On November 15, 2020, I was ordained as a  Sacred Order of Deacon and on May 22, 2021, I was ordained into the priesthood. I served as the Canon for two years and worked offering guidance, pastoral care, and support to the members of that community of faith.
After four years of serving in the Cathedral, I was called to serve as Rector of St. Paul's Episcopal Church. I am grateful for the opportunities that God has given me to minister to the people and share the love of Jesus.
Today, I am proud to serve as the pastor of a vibrant and growing congregation. I believe that there is still much work to be done, and I am eager to continue spreading the gospel and bringing hope to those in need.
I pray that I will continue to serve at St. Paul's for many years to come.
The Rev. Canon Joel Martinez+